US Advisory Group will relocate to a completely renovated office space at 152 Conant Street in Beverly Massachusetts on July 2, 2018.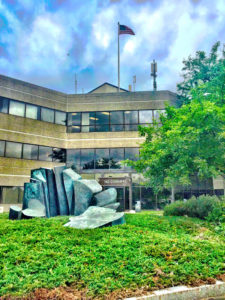 To better connect to their North Shore roots including clients, centers of influence and community organizations, US Advisory Group will relocate inside the 95 belt to Beverly, MA.
For nearly 30 years, Wakefield has been home for the private wealth advisors, but the firm has been growing their relationships in Essex County and has decided now to physically move their office in that direction.
The new location is conveniently located between exits 22 and 20 of Route 128 on the border between Danvers and Beverly just across the street from Cherry Farm Creamery. The new construction will include abundant office space for the growing firm with communications upgrades and enhanced cyber security for all client and business-related files.
"We look forward to being in the center of the North Shore. The North Shore is a vibrant, thriving community and continuing our important work on assisting our clients make smart business decisions about the family and wealth in the community in which we live is very exciting and important to all of us at US Advisory Group," Rick McDonald, founder of the 34-year-old family firm, said.
US Advisory Group is a private wealth advisor that works with family business owners and individuals concerned with family financial sustainability; its wealth, health and legacy. Their unique process is holistic, and they help clients navigate difficult decisions that include the management of both human capital as well as financial capital. Clients have long trusted US Advisory Group with building their wealth, protecting their wealth and ensuring their wealth has real value.
To learn more, visit our website or call 781 246-0222.
Contact Info:
Chris McDonald
US Advisory Group
152 Conant Street, 2nd floor
Beverly MA, 01915
781 246-0222
Disclosure: Securities offered through Private Client Services, Member FINRA/SIPC. Advisory products and services offered through US Advisory Group, a Registered Investment Advisor. Private Client Services and US Advisory Group are unaffiliated entities.