Our team of financial professionals boasts years of experience providing financial planning advice and investment management services to a variety of individuals, families, corporations and institutions.
RICK MCDONALD, CHAIRMAN
Rick has over 30 years of experience helping individuals and their families safely navigate through an increasingly confusing array of financial choices to manage their retirements and family wealth. During these years, Rick has demonstrated a history of innovation. In the 1980s, Rick founded The Devonshire Trust, an Investment Act of 1940 fund and was portfolio manager to The Devonshire Fund, a fund that Barron's called "the first true asset allocation fund to come to market is response to the October 1987 market crash." In the '90s, Rick recognized the importance of IRA distribution management and founded a nationally recognized company that provided training, certification and software to the industry, trademarking the now familiar "Stretch IRA," an industry-recognized label relating to IRA distribution management of such plans. In the last several years, recognizing the huge need for family governance and education for wealthy families, he has evolved  his personal practice to incorporate such services. A graduate of Boston College, Rick resides in Manchester, Massachusetts.
TUCKER MCDONALD, PRESIDENT, FINANCIAL ADVISOR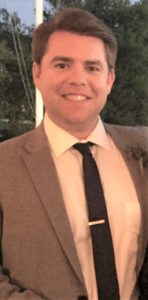 Tucker's clients are looking for Wealth Management assistance with individual retirement and/or non-retirement investments and planning, risk management and tax mitigation strategies, among many other topics. Tucker enjoys tailoring individualized solutions according to each individual's circumstance and desired goal or outcome. Scenarios may often include:
Managing 401(k) Rollovers to IRAs/other retirement plans upon changing jobs or retirement;
401(k)/Simple IRA Plan Reviews & Management for businesses;
Managing proceeds from a divorce or life insurance;
529/College Savings Plan creation for children & grandkids;
Life insurance needs assessments & installation.
Tucker is a graduate of Boston College & Deerfield Academy. His career in Wealth Management began in 2006 at a global, Boston-based institutional firm where he worked with individual Clients & Businesses in getting the very most out of their individual Annuity & Group Retirement Benefits.
Tucker, his wife, and his baby daughter live in Beverly on the North Shore. In addition to the work Tucker does with his clients and their families, he serves as a Director on the Board of the North Shore Community College Foundation, helping to make impactful improvements to students in need in our community. He also serves on the Board of the Essex County Estate Planning Council, affiliated with the National Association of Estate Planners & Councils (NAEPC). As both Tucker & his wife are devoted Boston College alumni, he is a regular contributor to BC Alumni's Financially Fit Series and serves on BC's Neenan Council. Tucker is also an active member of the North Shore and Greater Beverly Chambers of Commerce. In his "spare" time, Tucker enjoys year-round running & cycling (mostly) for fun and has raised money for various organizations including the Jimmy Fund & Mass General Hospital via running the Boston & New York City Marathons, as well as the Pan-Mass Challenge bike ride.
Tucker's greatest passion is being of service to his clients and his community, and helping his clients enjoy the fruits of their hard work with Confidence, Purpose, and Peace of Mind!
CHRISTOPHER MCDONALD, CEO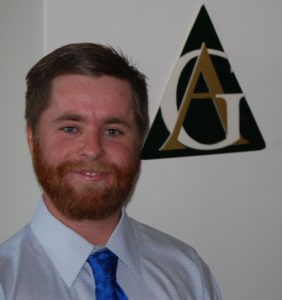 Chris has worked at US Advisory Group since 2010 in various roles in the office from communications and marketing to portfolio research and third party money manager due diligence.  He works hard to provide quick and complete responses to any client inquiry or request.  Over the past two years he has taken an increased role in the research that goes into many portfolios and our investment philosophy and is currently pursuing his Level 1 CFA.
Chris grew up on the North Shore and graduated from St. Lawrence University in 2010 where he studied English and Non-Fiction writing.  He and his wife live in Ipswich, MA.
MARY HARKINS, OFFICE MANAGER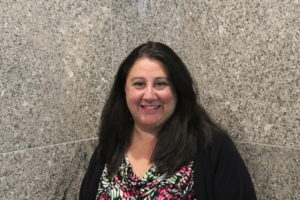 Mary Harkins joined US Advisory Group in November 2015 as Office Manager and Client Services Assistant to Rick and Tucker McDonald. Mary brings 20 years of experience in financial services.  Prior to joining USAG, she served as a department manager in operations inside a broker/dealer and as a client service associate with an independent RIA.   Her focus has always been on smooth and organized processes and providing high levels of service to the clients.  She currently holds FINRA series 7 and 99 registrations and is pursuing the series 63. Mary lives in Saugus, MA and spends her free time with her family, enjoying everything that New England has to offer.
KIM MAHAN