The charts below should give you some perspective on how a challenging market drawdown can certainly cause some short-term concern but should not be seen as a reason to panic. The markets are resilient and so are your portfolios.
What happens after the market sees a decline of >10% in Q1?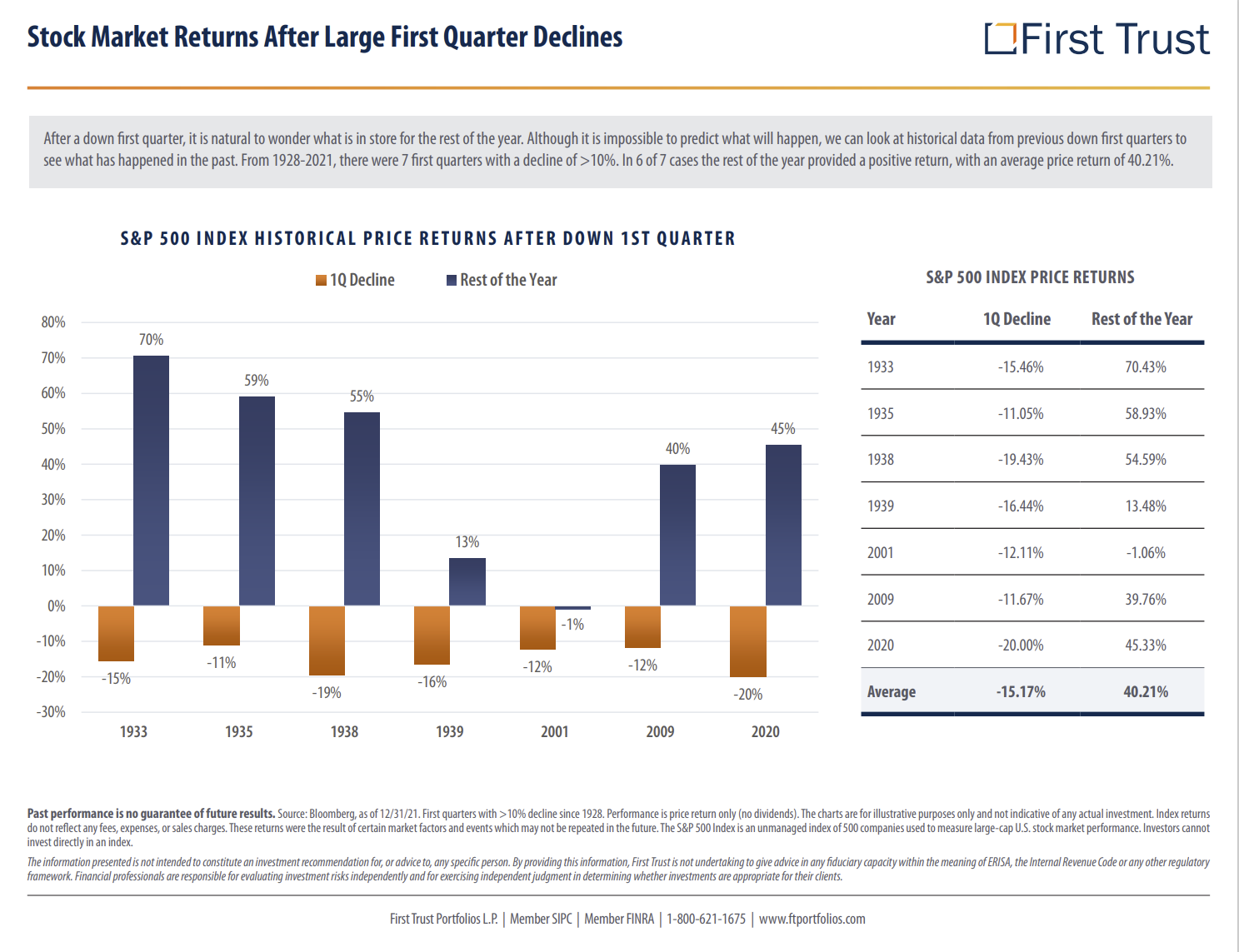 How has the stock market performed in the years after a correction?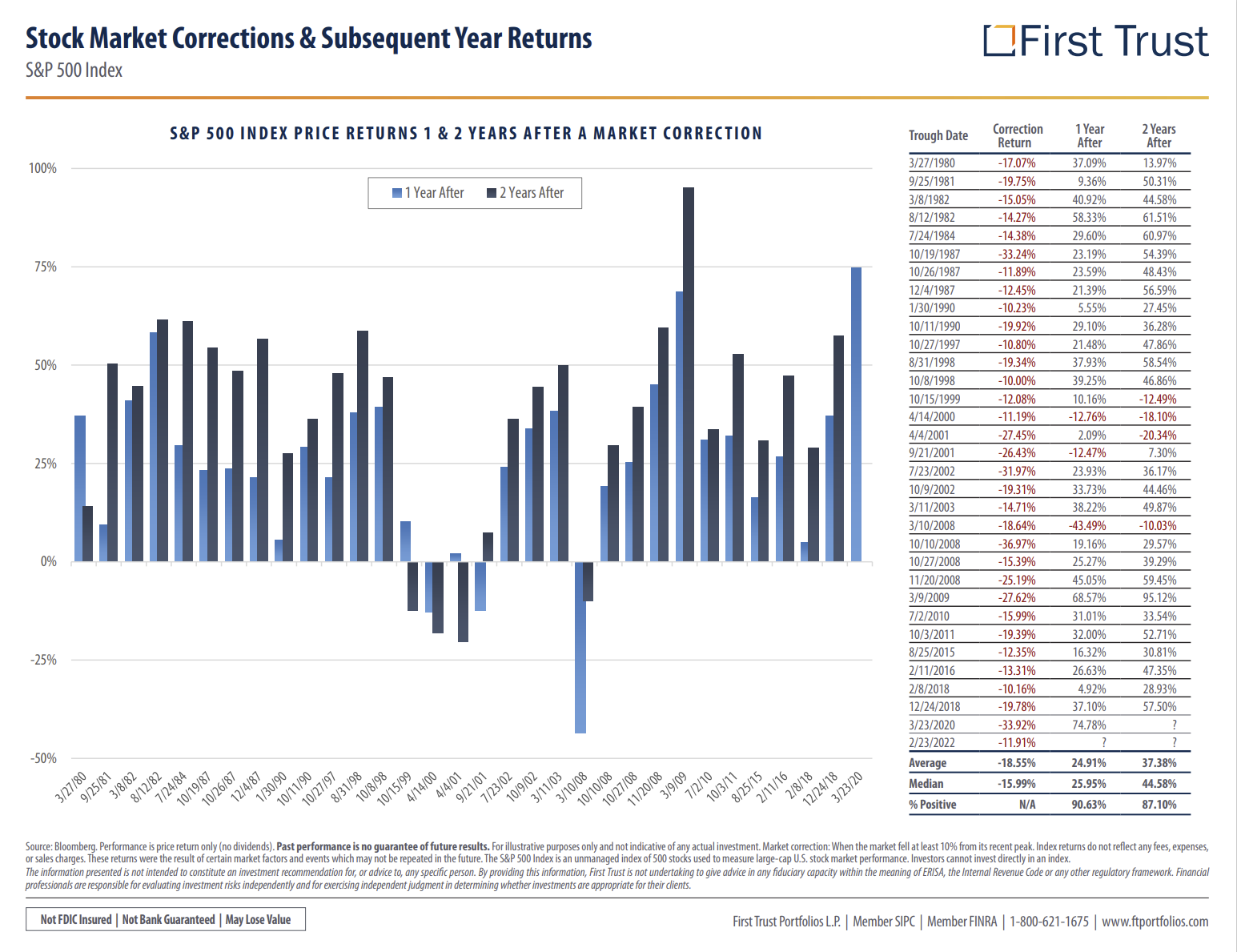 A look at the US Stock Market Returns after a major geopolitical "shock"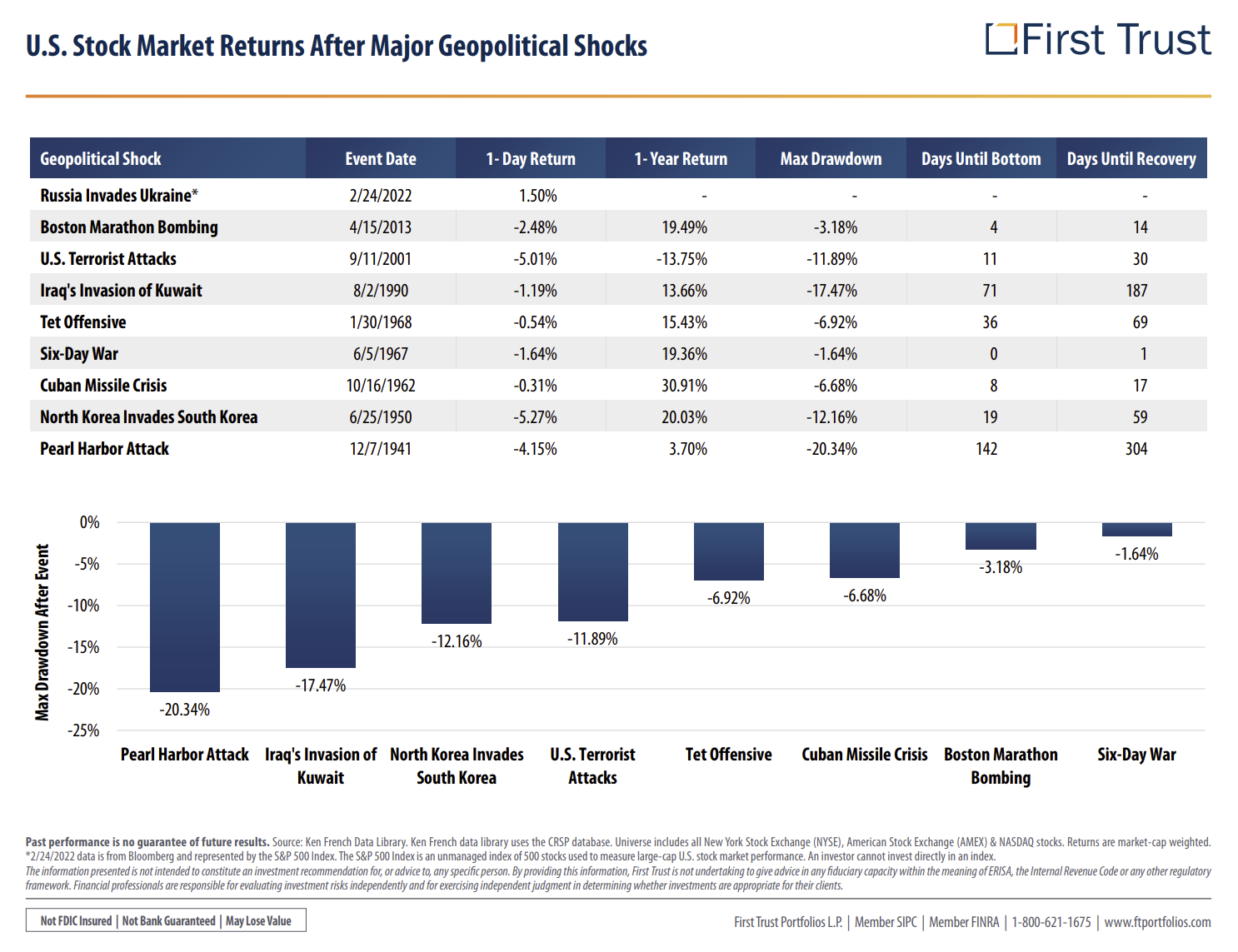 It is impossible to predict, but looking at the historical data, there were 7 quarters that saw such declines…in 6 out of the 7 cases the rest of the year provided a positive return, with an average price return of 40.21%.
Please do not hesitate to reach out to us if you would like to discuss this information or your current situation in greater detail. We have had the opportunity to speak with most of you over the past several weeks, but if you have not heard from us, we will be in touch shortly.
Thank you for your continued trust
---