This November, as part of our ongoing Virtual Event Series, we present a conversation with Atomic Coffee Roasters to clients and friends of the firm. As we have done all summer and now into the fall, we are taking a moment to highlight a local family owned business and sharing their story and expertise.
For this event, we will talk with Logan Mahoney about Atomic's role in the community that started 22 years ago on Cabot Street. We are excited to hear about their process of roasting coffee, where they source their ingredients and who they work with "behind the scenes" to bring their flavors to the North Shore.
As a bonus, Atomic is sharing a unique blend of whole bean coffee called Rocketeer with our guests.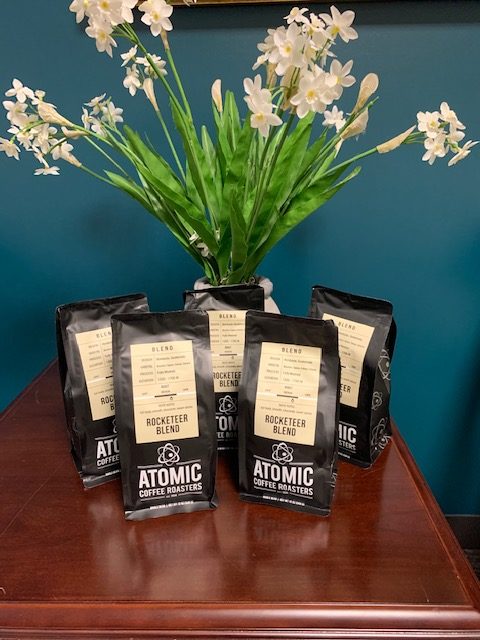 As part of the programming, we will also hear a presentation about the current outlook for international investing by a guest speaker from Franklin Templeton. We figured a chat about coffee and international investing would go hand in hand!
Stay tuned for more information about more events in our series. We look forward to hosting more events with local businesses and appreciate all the support our clients have shown.