Last Wednesday, Tucker helped the Boston College Alumni Network to an hour long webinar covering all the essential financial planning information people need to know to get a jump start on achieving their financial security.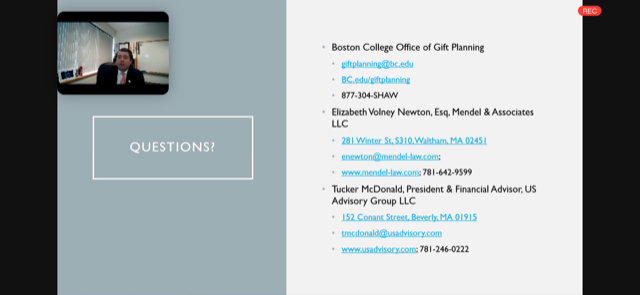 Over 200 people logged in to listen to Tucker and Elizabeth Newton, a BC grad and Estate Planning Attorney from the law offices of Mendel & Associates.
The presentation is available by request by emailing here. We will update a new post shortly with information about the next public webinar. Stay tuned!