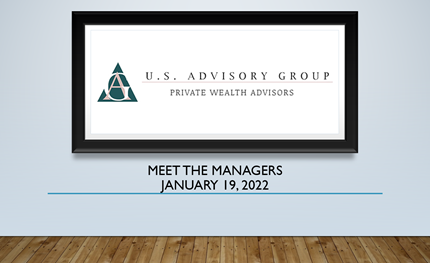 Our second edition of our Meet the Managers Series took place virtually during the third week of 2022.
Our featured speaker was Dan Waldron from First Trust Portfolios who spent some time talking about two equity ETF offerings. We use First Trust in our portfolios to add equity exposure into the core growth bucket of our portfolios.
In our meeting, we discussed the differences between Active and Passive management and some of the more appropriate uses for the two ETFs highlighted.
We look forward to bringing more engaging content to our clients and friends in over the course of the new year. If you would like to attend the next one, or if you have any questions about our series, please let us know!